1
« Last post by Abydeco on March 25, 2017, 06:41:37 PM »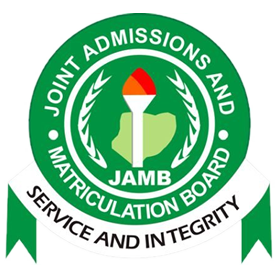 We have already knew that 2017 UTME candidates will be tested on the new book called
"In Dependence" by Sarah Ladipo Manyika.
Irrespective of your choosing course of study you will surely be tested on this book.
The book is to be given to candidates after paying for the 2017 UTME registration.
However, for most candidates who would prefer a soft copy of the book. Here is a summary of the book based on a review by IDOKO OJABO.
Here is the
SUMMARY OF THE BOOK "IN DEPENDENCE"
Tayo Ajayi, a Nigerian, and Vanessa Richardson, an English lady, had their affair boiling when it began, however as circumstances have been meant to intervene, the connection went sore and it appeared nothing may ever carry them collectively.
The book (In dependence) has characters that behaved in like-patterns, like within the case of Tayo's pal, Yusuf, who had dated tons of white English women.
He (Yusuf) ended up marrying a Nigerian Lady as predicted (Yusuf knew what he needed and appeared to get it).
Tayo additionally ended up the identical method in as a lot as his affair with Vanessa Richardson had been gleaming, though he had been out of the error of getting a younger lady (Miriam) pregnant.
And speaking of sample, the novel's (In dependence) starting had opened up introducing Tayo's affair with Christine, a Nigerian Igbo woman. One would suppose that Manyika needed to finish Tayo's relationship with Christine for the sake of bringing in Vanessa into Tayo's life, however nonetheless, Tayo needed to find yourself marrying Miriam. And nonetheless the wedding failed, giving in to the acquainted sample.
Miriam in Manyika's novel (In dependence) represented the breeds of the Nigerians that may all the time run away to reside overseas because of the collapsing picture of their dwelling nation.
Miriam went away together with her daughter leaving Tayo behind. In as a lot as she persuaded Tayo, he wouldn't go. She didn't like an inconveniencing life. She needed the perfect life for her daughter.
Tayo, on the opposite facet represented the crude breeds of Nigerians that felt dwelling was dwelling despite the fact that the nation was boiling in corruption. In as a lot because the failure of the nation stared firmly at his face with daggers, he selected to remain.
In direction of the late pages of the novel he needed to depart the nation underneath threatening circumstances towards his life from the ruling navy regime.
The complete novel is informed from the great days of Nigeria's independence down into the nineties. I applaud Manyika's ink, right here. In as a lot because the setting of this novel floated by way of England, Senegal, USA, and France, she was ready to make use of her third eye to attract out Nigeria's journey into the more serious lanes of corruption, and hopelessness.
Religion is one other situation that Manyika (In dependence) handled. It didn't matter to her if one was a Muslim or Christian.
Studying by way of this novel, one couldn't inform if Tayo got here from a Muslim or Christian household however we did know he embraced extra of the Christian religion. She didn't level out the difficulties of inter-religious marriages within the novel (In dependence), however centred extra on the difficulties of interracial marriage.
Throughout Tayo's life as an element time lecturer in Sans Francisco, the creator used a scene to unbolt some deeper points of racism.
She identified the racist ties between the African American and the pure African. These points she raised apply in all places even inside Nigerians.
A Yoruba would check with an Igbo as a grasping cash monger and doubtful monster, and in flip the Igbo would check with the Yoruba as a unclean, loquacious and silly character who spend all he earns on events and alcohol. It needed to be understood that racism was one these existences that may reside for a very long time so far as misunderstanding between folks existed.
I captured traces which which are coated with humour on this novel, however might be referred to as racial remarks. Younger black Yusuf got here clear in his dialog with Tayo. He mentioned white ladies have been for intercourse treats whereas black ladies have been for respectable relationships that would result in marriage. He added white lady regarded so previous when she turned thirty.
The worst racist on this e-book (In dependence) is Vanessa's father who was a one time colonial grasp in Nigeria earlier